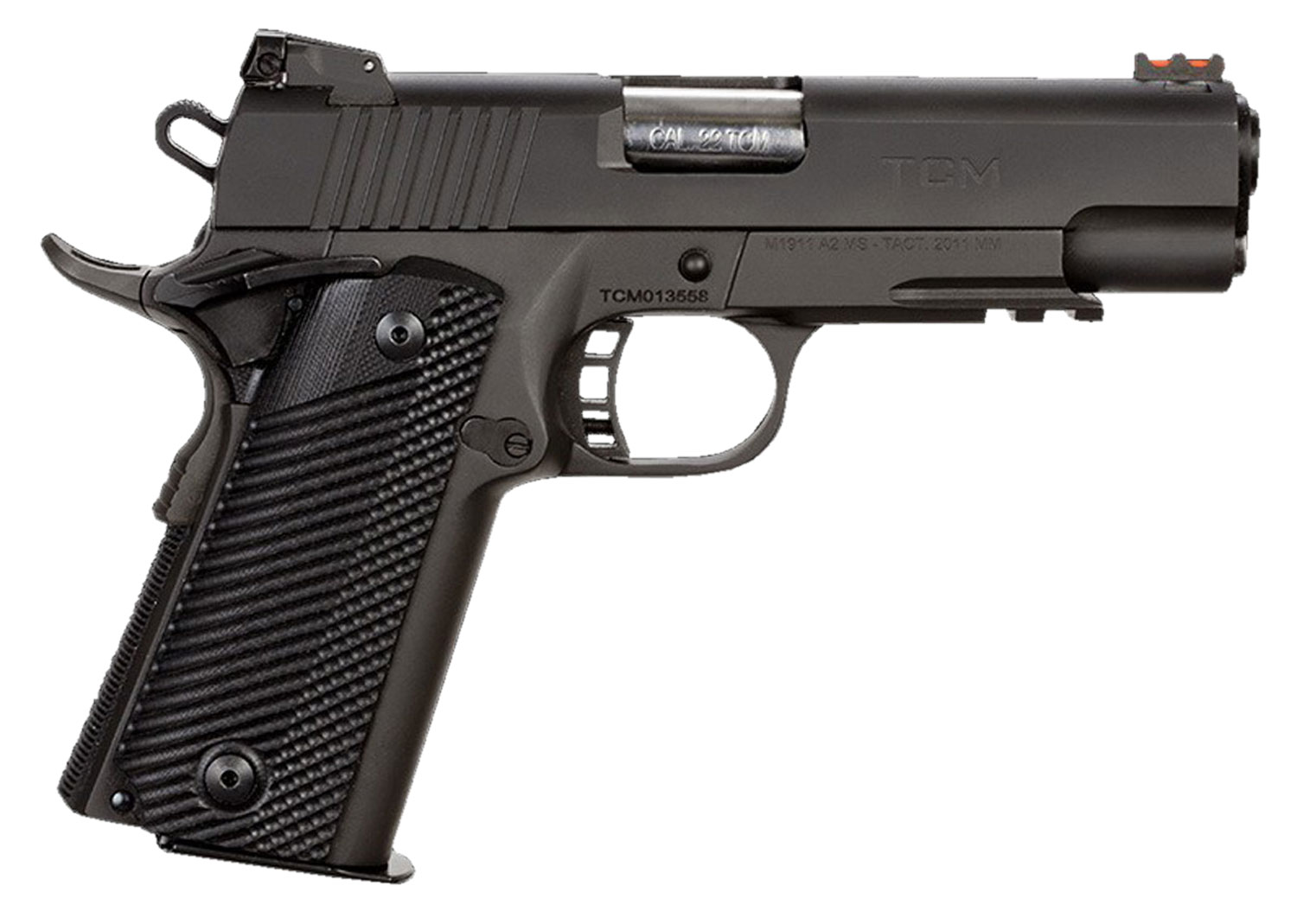 Armsco
Rock Island 51943 Tac Ultra Ms Hc Combo Semi- Automatic 22 Tcm/9mm Luger 4.25 " 17 + 1 Black G10 Grip Black Parkerized
Notify me when this item is back in stock:
Notify me
Note: This product must be shipped to an Federal Firearms Licensed Dealer(FFL Dealer)
Rock Island Armory's TCM Series TAC Ultra MS HC is constructed from 4140 Ordnance steel finished with a durable parkerized coating. Built to drive the Armscor 22 TCM cartridge, it features a 4.25" barrel with penetrating impact and surprisingly light recoil. The TCM TAC Ultra FS HC earns respect for delivering a consistently high velocity payload with every tactical advantage. This pistol has a double-stack magwell with 17-round capacity, dovetail fiber optic front sight, LPA MPS1-type adjustable rear sight, skeletonized hammer and trigger with adjustable over travel stop and a crisp, 4-6 lb. pull. The TAC Ultra MS HC has a durable, black parkerized frame with featuring a full-length, under-barrel Picatinny rail; battle-ready G10 grips; and a black parkerized slide engineered with front and rear CNC angle grooves. This combo includes a drop-in 9mm accessory barrel to expand the load options for every target shooter.
| | |
| --- | --- |
| Action | Semi-Automatic |
| Caliber | 22 TCM/9mm Luger |
| Gauge | |
| Capacity | 17+1 |
| Barrel Lengths | 4.25" |
| OAL | 8" |
| Weight | 2.35 lbs |
| Safety | Ambidextrous |
| Stock Description | |
| Metal Finish | Black Parkerized |
| Barrel Type | Interchangeable |
| | |
| | |
| | |
| | |
| Barrel Length Range | |
| Weight Range | |
| | |
| | |
| | |